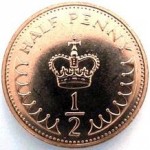 From the 1st of November the solar panel feed-in-tariff (FiT) will be cut by 3.5%. This means the FiT will drop by half a penny from 16 pence to 15.44 pence for systems up to 4kWp. For larger systems the drop will be from 14.5 pence towards 13.99 pence. The impact on the financial return of solar panels is very small, with the yearly subsidy for a 4kWp system declining by about 15-20 pounds..
A 4kWp (16 panels) system in the UK will produce between 3.000 and 4.000 kWh on a yearly basis, depending on the location and solar potential of the roof. For each kWh that the solar panels generate, you'll be paid the feed-in-tariff. This means that the new tariff gives 3.000 to 4.000 times half a penny less which equals between 15 and 20 pounds less subsidy.
To put that in perspective, the recent price increases of up to 11% would add about 60 pounds to your yearly electricity bills! At the same time, solar panel quotes can easily vary by several hundreds of pounds for a similar system, so enter you postcode now to compare prices in in your area.